antiviral cleaning
non-toxic antiviral cleaning for hard surfaces, rugs, and carpets
Antiviral Rug & Upholstery Cleaning
step 1
Professional carpet, rug, and upholstery cleaning with antiviral products help:

Remove bacteria, allergens and airborne viruses
Reduces the risk of infection
Improves air quality
In addition to removing soil/dirt, this type of cleaning can help protect respiratory health.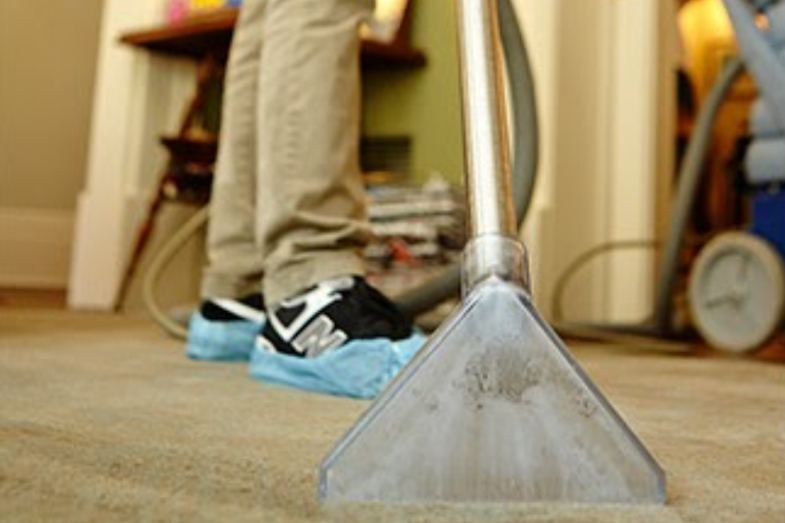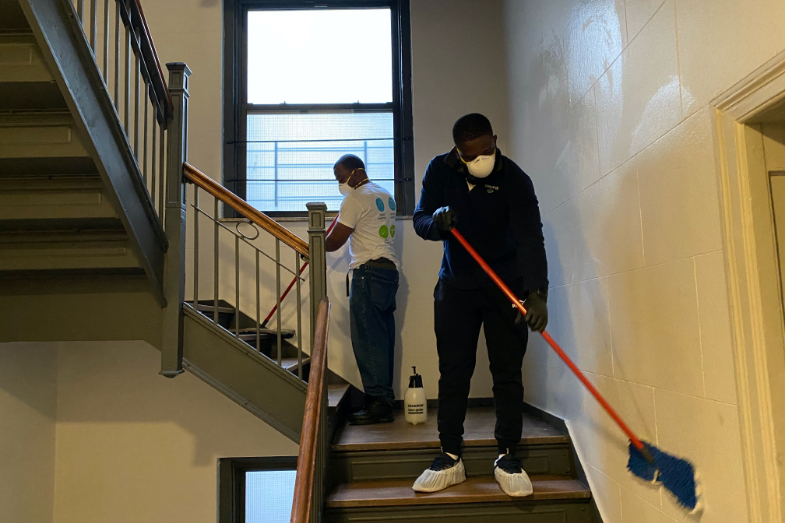 All-surface cleaning
step 2
Our all-surface cleaning service begins with spraying a thick layer of antiviral disinfectant. Surfaces include everything people can possibly come in contact with including:
Walls
Furniture
Objects
Flooring
fogging treatment
step 3
We don't just stop at surface cleaning, we then "fog" the environment with a disinfectant.
The fogger dispels the antiviral product as micro-droplets that are able to penetrate all surfaces, cracks and crevices.
This insures a complete sanitization of the space.
The cleaning solution that we use is a unique antiviral product that:
Kills germs like Coronavirus, MRSA, Staph, SARS, etc in as fast as 30 seconds
Meets the CDC and EPA criteria for use against viral and bacterial pathogens
This product has 24-hour residual protection
Meets school system and green building standards
step 4
We highly recommend including a window cleaning to ensure all surfaces in your home or facility are protected. Our service is white glove: all furnishings are moved and then replaced when the cleaning is complete.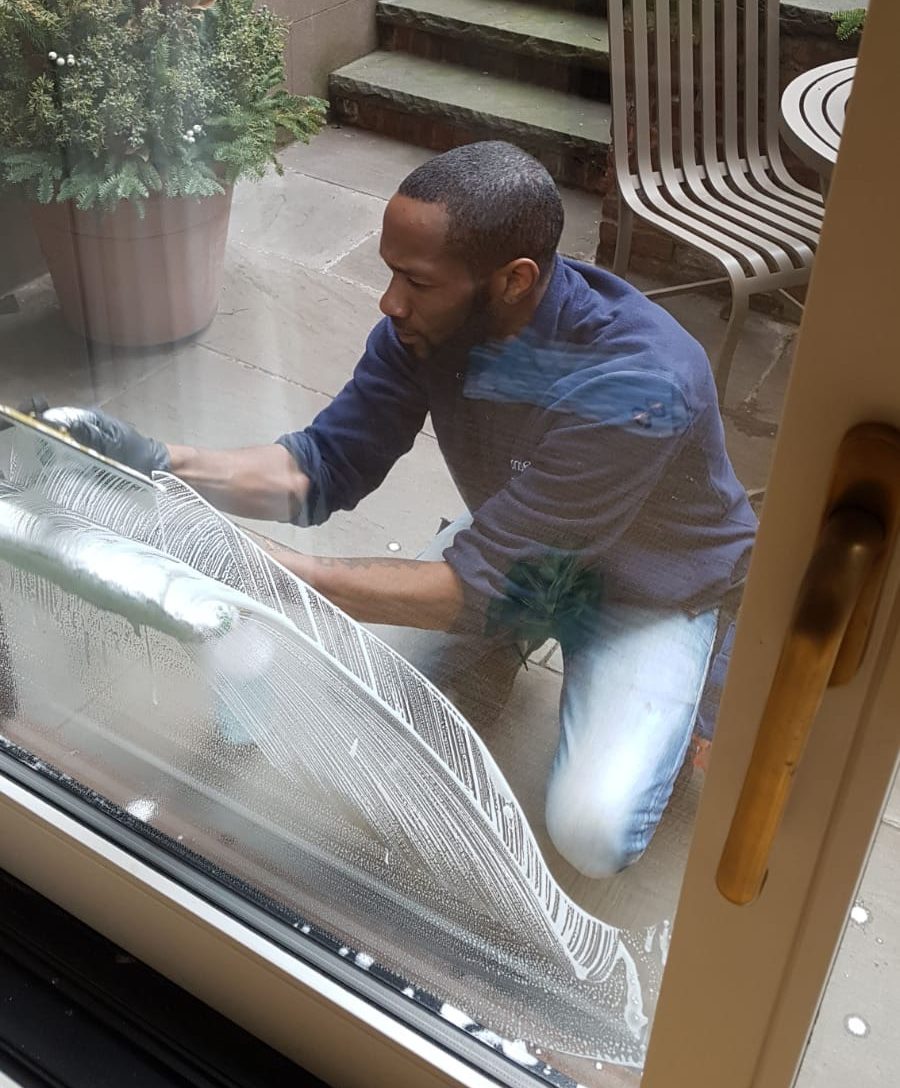 Heath & Safety Measures
YOUR HEALTH IS OUR FIRST PRIORITY
In addition to our customary best-practice of wearing booties when entering your space to avoid introducing foreign elements, we are layering in additional protective health measures.
Before entering your space, our teams:
Put on booties over their shoes
Wear medical grade sanitary gloves
All equipment is sanitized between jobs