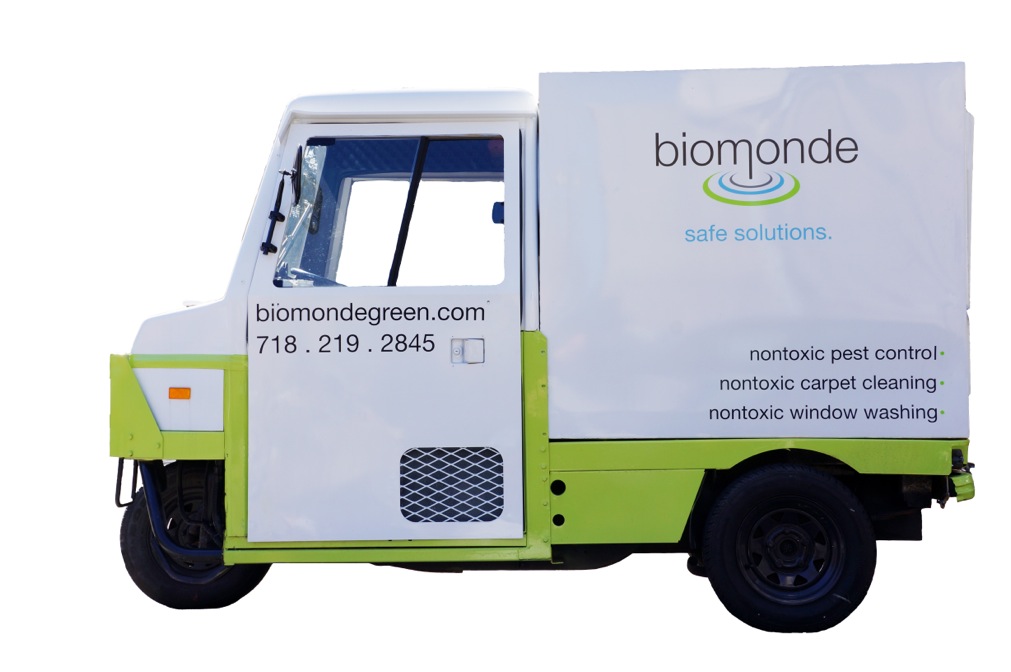 We are Biomonde. Born in Brooklyn in 1998.
What does Biomonde mean? It's simply Francais for "organic world". Our founder is originally a monsieur from Quebec…now a Brooklynite and champion for a Bio-Brooklyn!
Our mission?  To be the safest solution for Brooklyn's brownstones, buildings and businesses maintenance:
-Non-toxic pest control
-non-toxic carpet cleaning
-non-toxic window washing
You have probably seen us zipping by in Cobble Hill where our office is based. On our way to you in Brooklyn Heights, Carroll Gardens, Park Slope, etc…
Our fleet of mini trucks gets us around without guzzling to much gas and with a smaller carbon footprint. Vroom- vroom Brooklyn-style and getting smiles on the way!